Does That CAD Girl have a "team"? Or is it really just you?
+
Print or Share
I like to tell people that when I came up with my company name I didn't leave myself a lot of room for expansion!
Technically, it's just me but I have some help behind the scenes…
The rest of the "crew"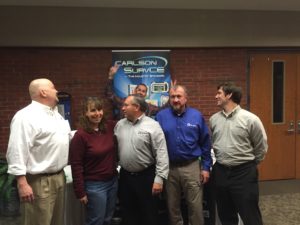 Who is that goofy guy on your advertising? And… why?
+
Print or Share
You mean him? Yeah, I get that question a lot. Usually goes something like, "So… you're that CAD GIRL, right? Why do you have a picture of a crazy guy on your business cards?"
He was in one of my first marketing pieces as What you look like BEFORE you call That CAD Girl! When you are desperate for some CAD support… and he kinda grew on me.