Please Join Us for Our 2021 Virtual Workshops!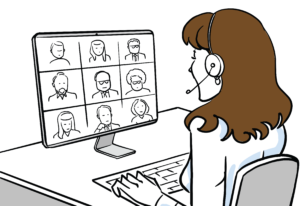 Better late than never, right?
It took way too long to get this organized this year – and it's mostly a new format – but I hope you'll find the longer-form presentations will be a good alternative until we can all get back together and in person!
This year we will have one day of tips-and-tricks presentations (from pros that you know and pros that you don't) and then 3 full days of in-depth Carlson software training that covers introductory lessons for beginners through very advanced surface modeling and survey functionality.
We will be including one free workshop registration with the purchase of any full license of Carlson Software and, if you've been a regular attendee for our monthly webinar series presentations, you might also be eligible to attend for free.
The cost for all 4 days is $99 and your workshop registration will include:
your option to attend any or all sessions over 4 days
certificates of attendance for professional development
Day of Show Specials on software, upgrades and maintenance renewals
View the workshop announcement and agenda