A Field to Finish Webinar You Don't Want to Miss!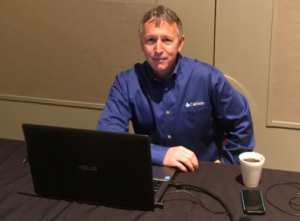 You don't want to miss our webinar with CAD Specialist, Doug this week! He's going to show some of the deep, dark secrets of Carlson's Field to Finish!
If you're using Field to Finish but want to have it do more for you, he's going to show you several ways to do so. The focus of this CAD Specialist demonstration will be to reduce keystrokes and automate drafting using tree surveys, fixed parameters and companion codes.
Our webinar series is free for anyone who purchases software directly through That CAD Girl or you can purchase a 3-month or 12-month pass through our online store.
If you're not sure about all that… just pre-register here to attend as a guest. We'd love to have you!