Fast Track to Carlson Takeoff – January 2024
Don't miss our upcoming Virtual Classroom training from That CAD Girl!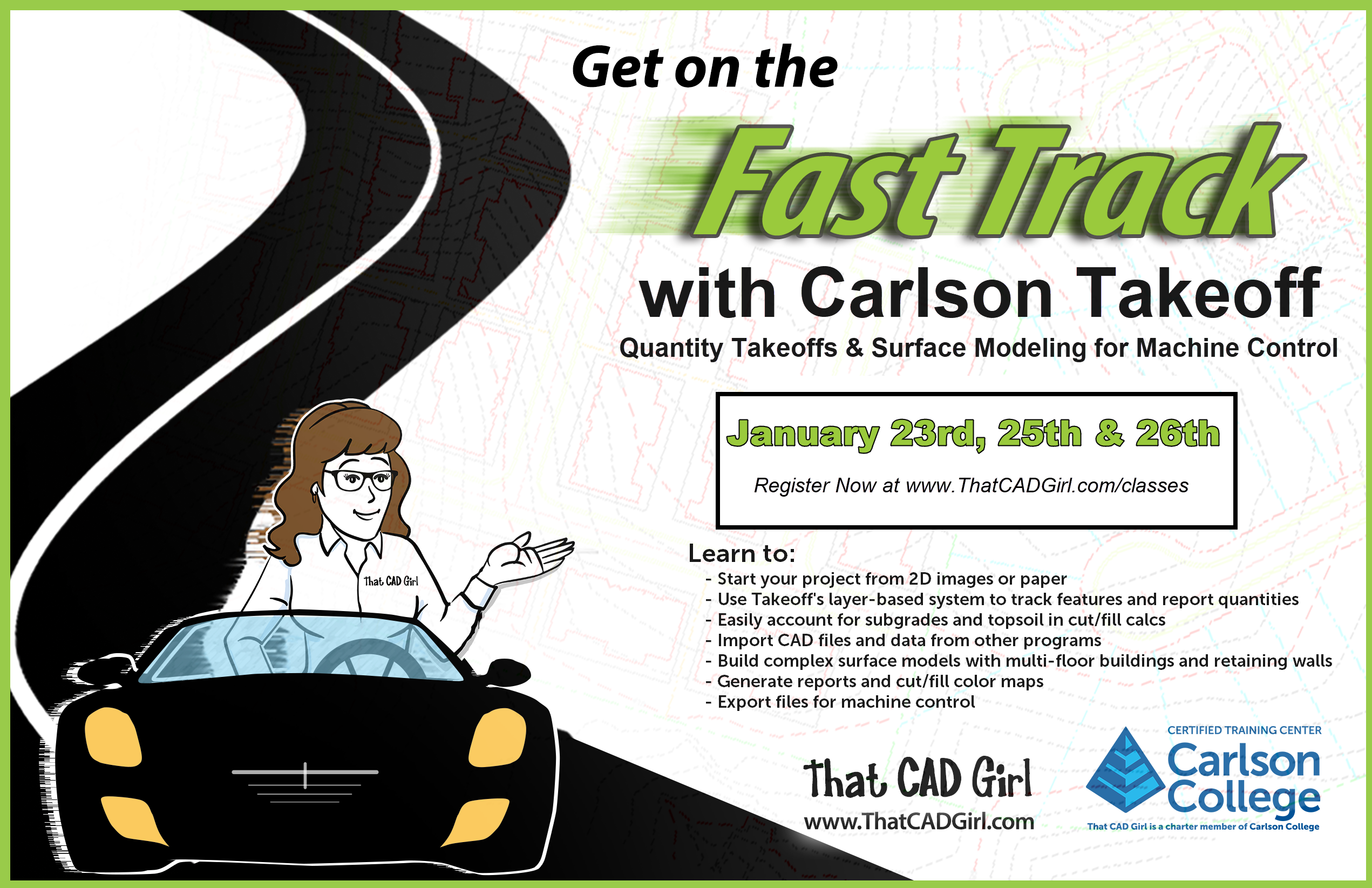 Our goal for 2024 is to double our offerings of long-form Virtual Classroom sessions and that starts in January with our Fast Track to Carlson Takeoff. This will be 2+ days of demonstration and presentation where users will learn to:
Start your project from 2D images or paper
Use Takeoff's layer-basaed systsem to track features and report quantities
Easily account for subgrades and topsoil in cut/fill calcs
Import CAD files and data from other programs
Build complex surface models with multi-floor buildings and retaining walls
Generate reports and cut/fill color maps
Export files for machine control
Click here to read the full announcement
Register Now!
You Could Attend for FREE!
Purchase a new license of Carlson Takeoff Suite or Takeoff OEM and receive 1 FREE registration to this training